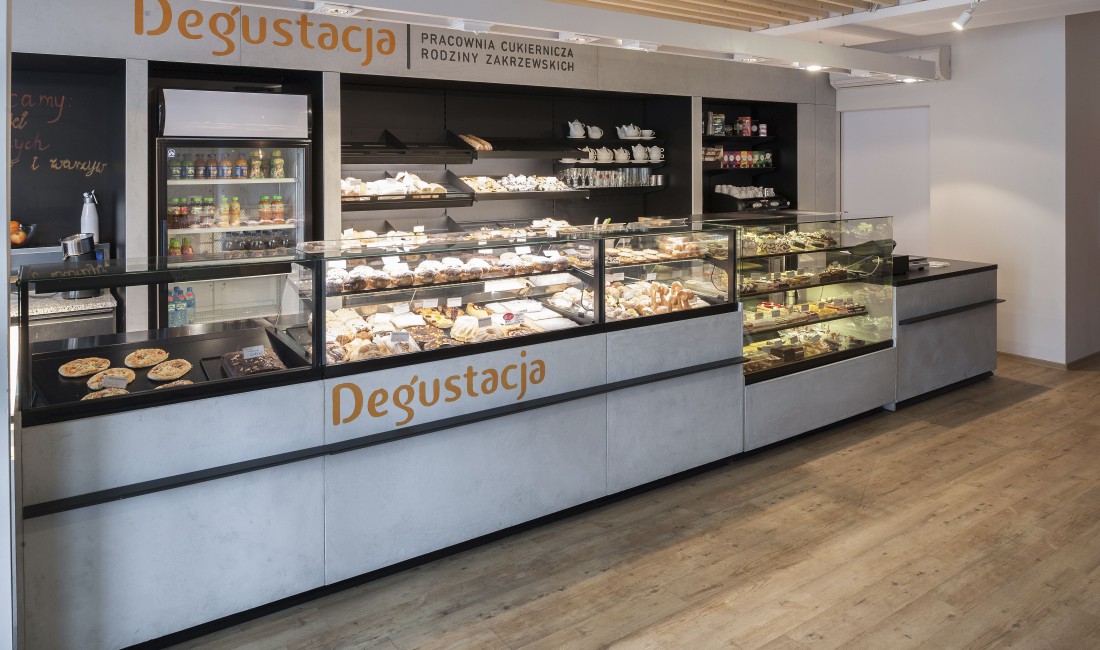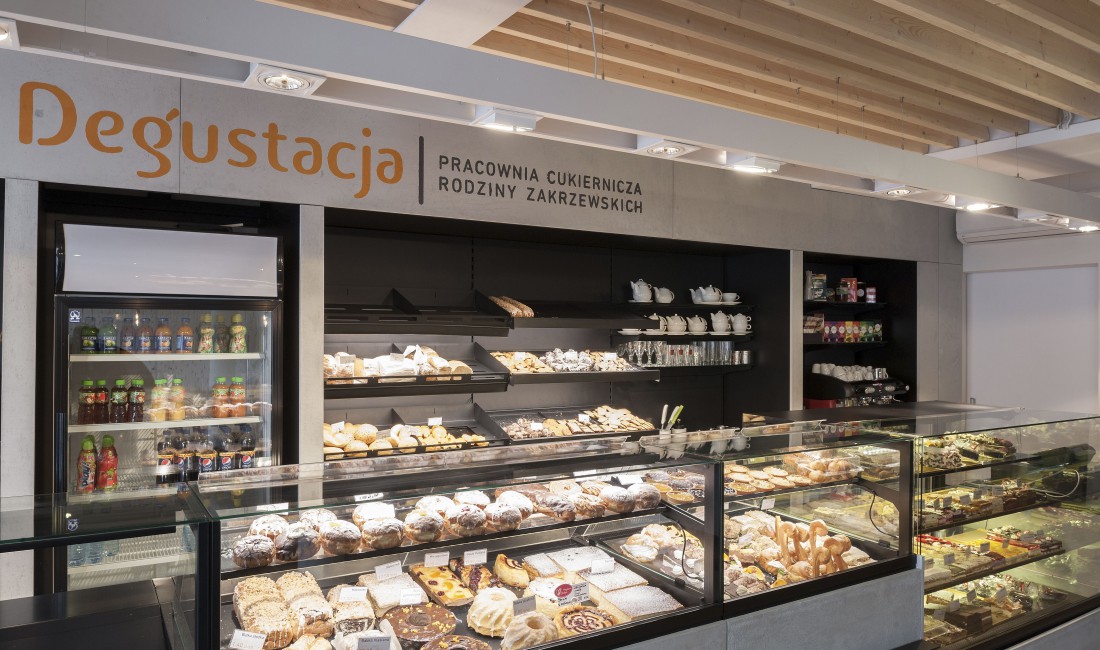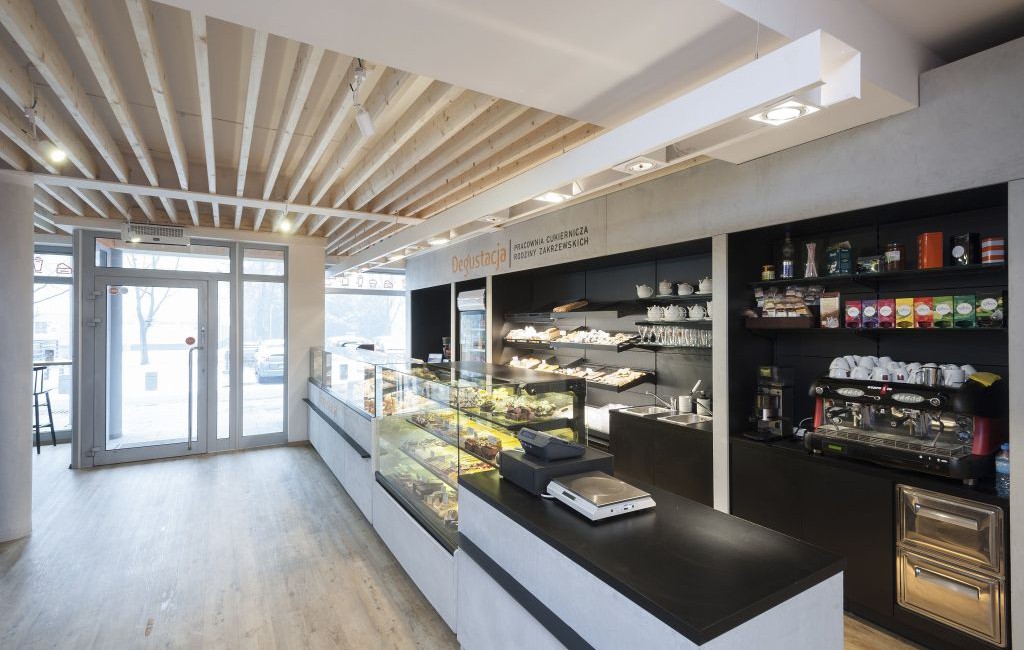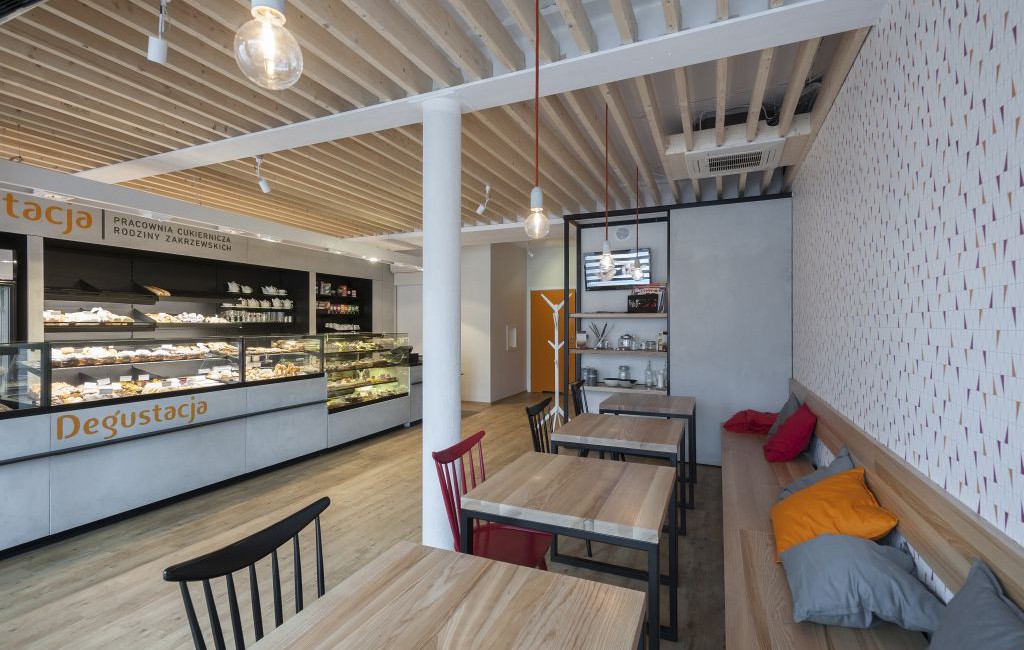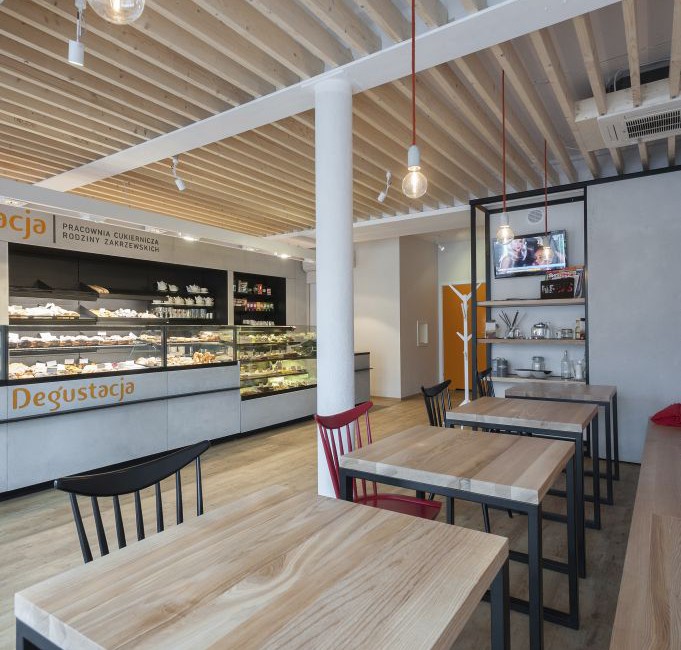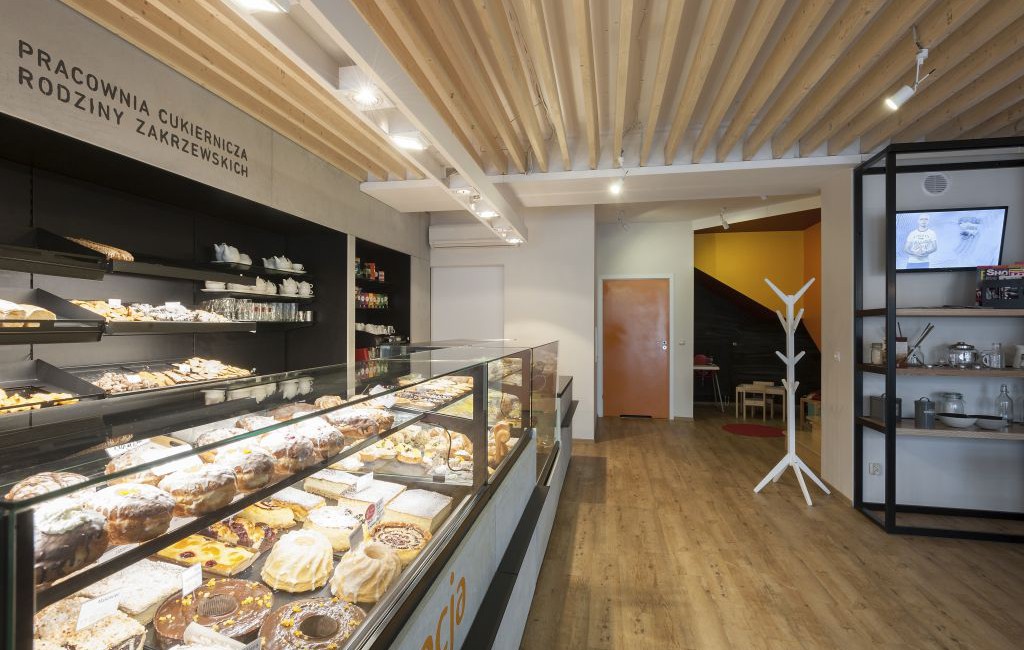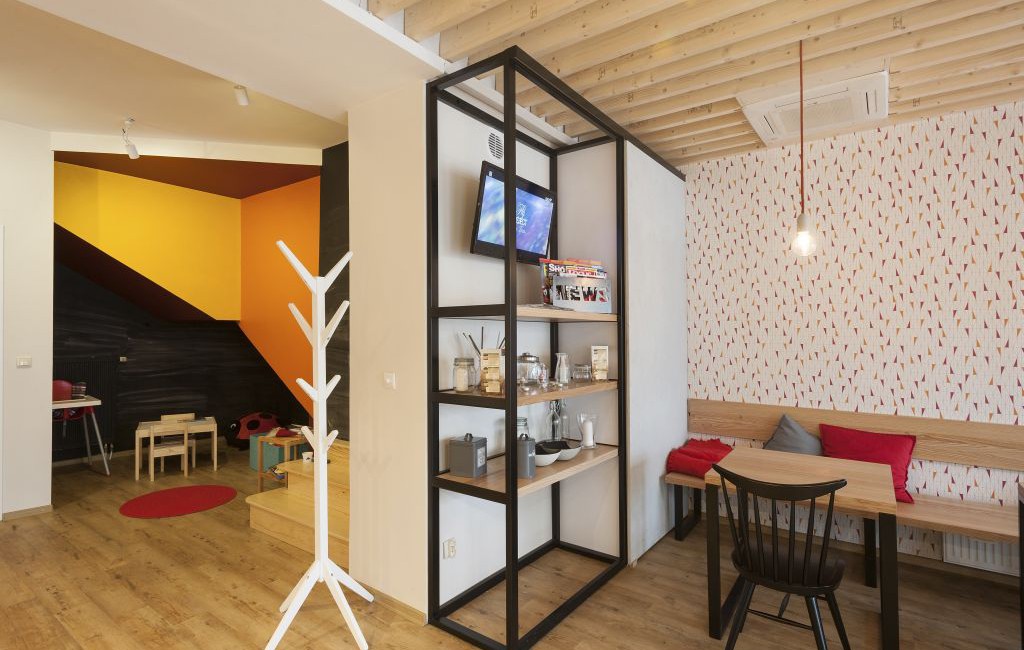 The Zakrzewski family cake shop
Designing the "Degustacja" café and cake shop located in the very heart of Bełchatów was a very interesting challenge for us.
During the design stage we were fortunate to work with a customer who trusted the experience of our team, and who chose a comprehensive service which allowed us to introduce modern solutions which are both functional and esthetically pleasing.
Our customer expected an interior that would be in line with the latest trends. We suggested timeless materials like steel, concrete and wood, accented with appropriate accessories. The interior elements that we used are a superb background for the products to be sold, which naturally play the leading role. Display in Essystemk counters attracts the customer's attention, and appropriate specialist lighting from Lako additionally highlights the beauty of the product. Well chosen proportions and materials create a warm, friendly and inviting interior that means customers come back again and again.